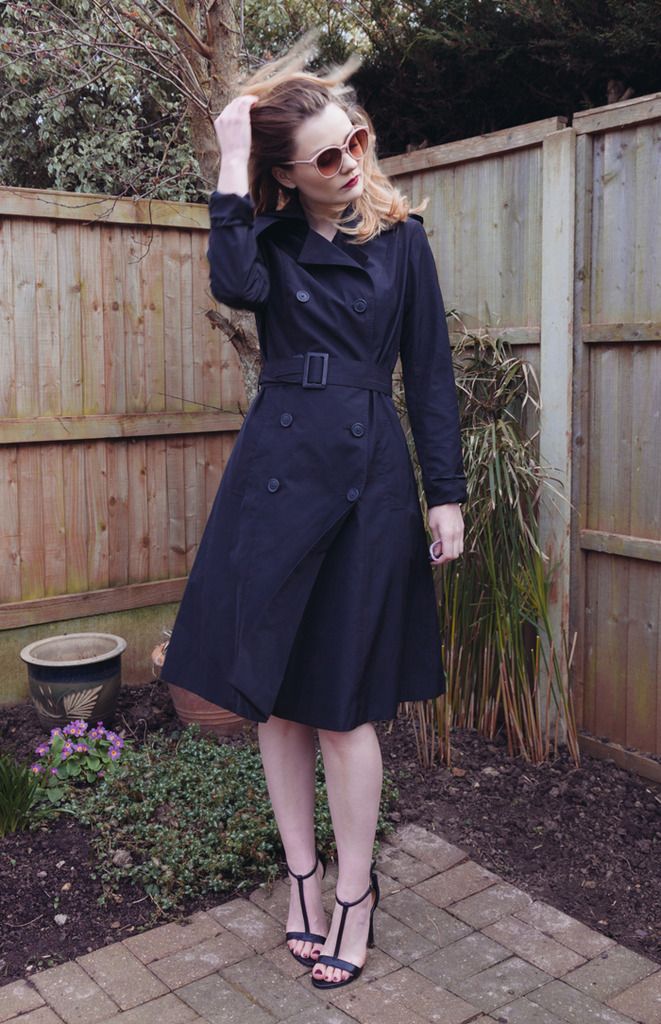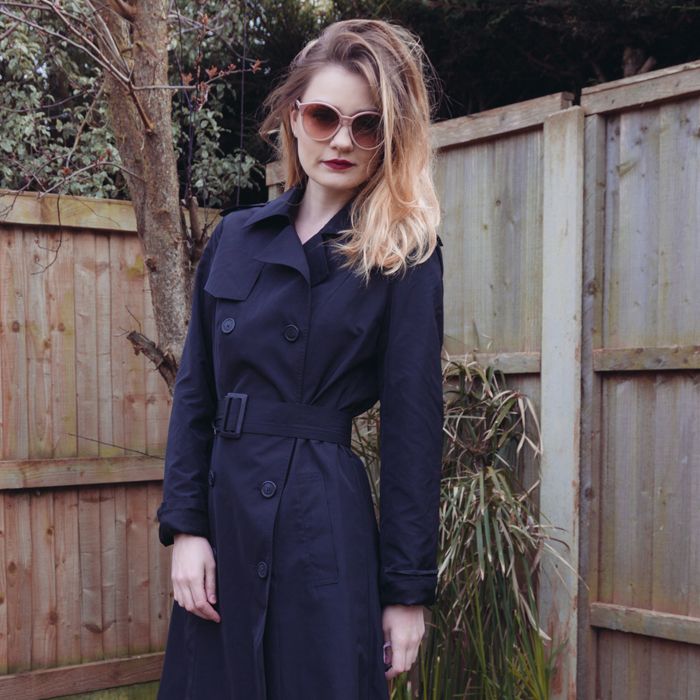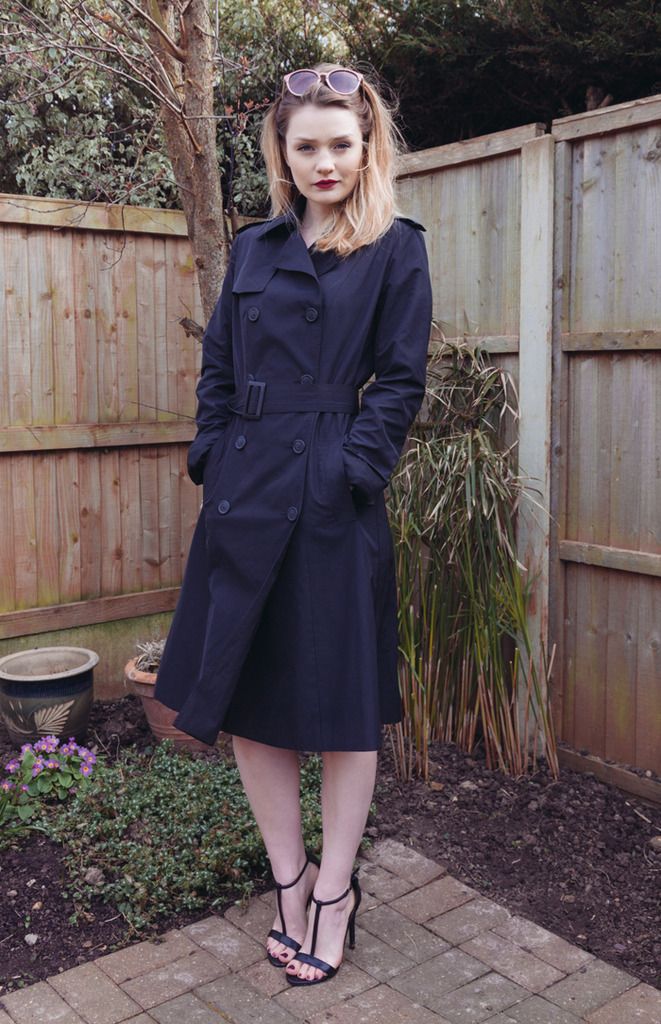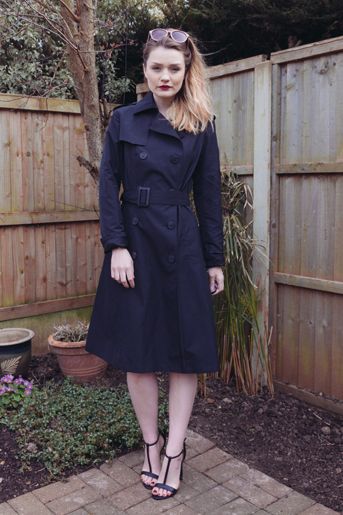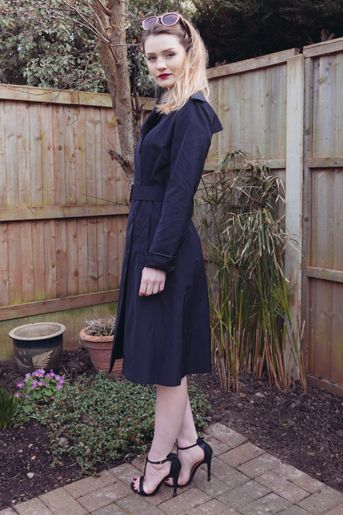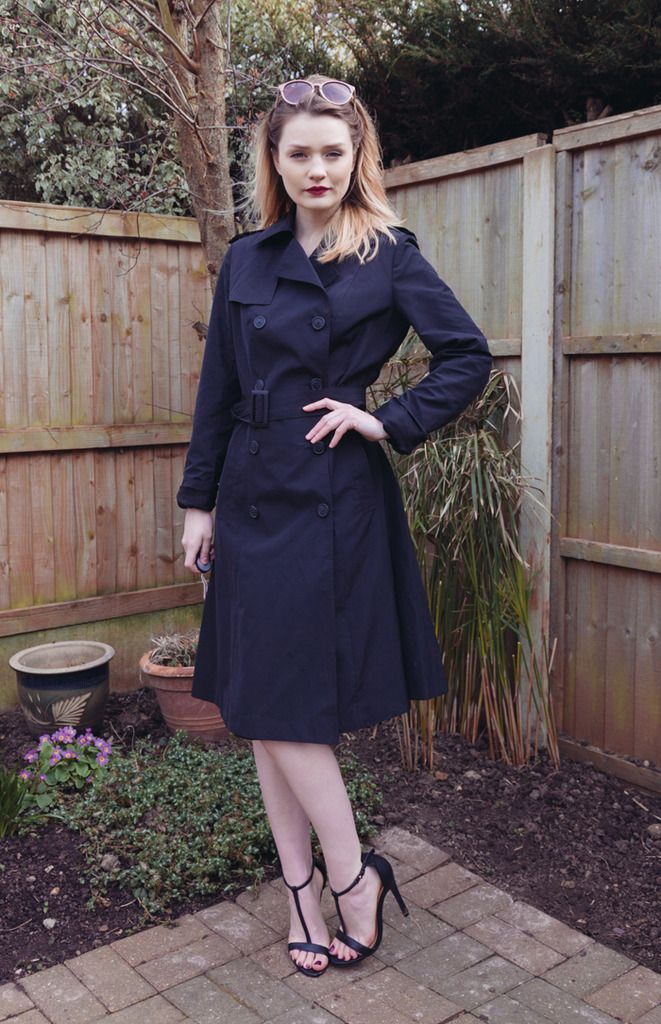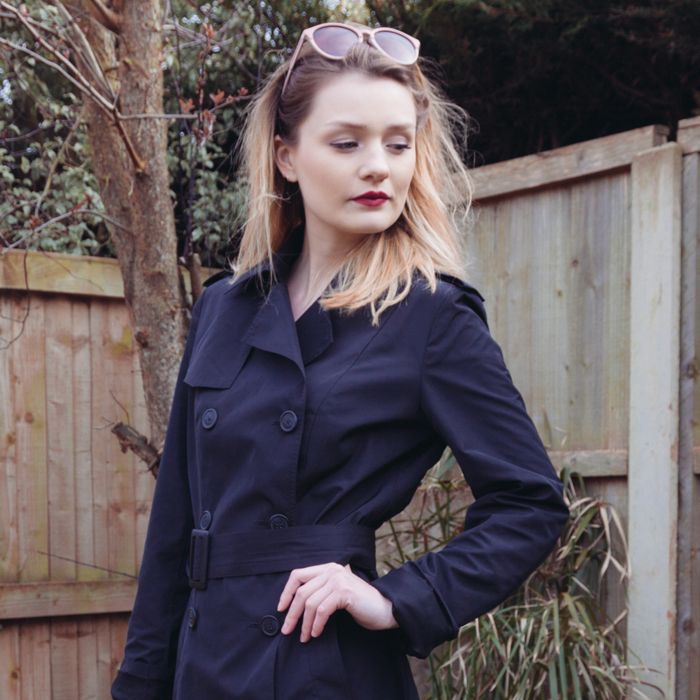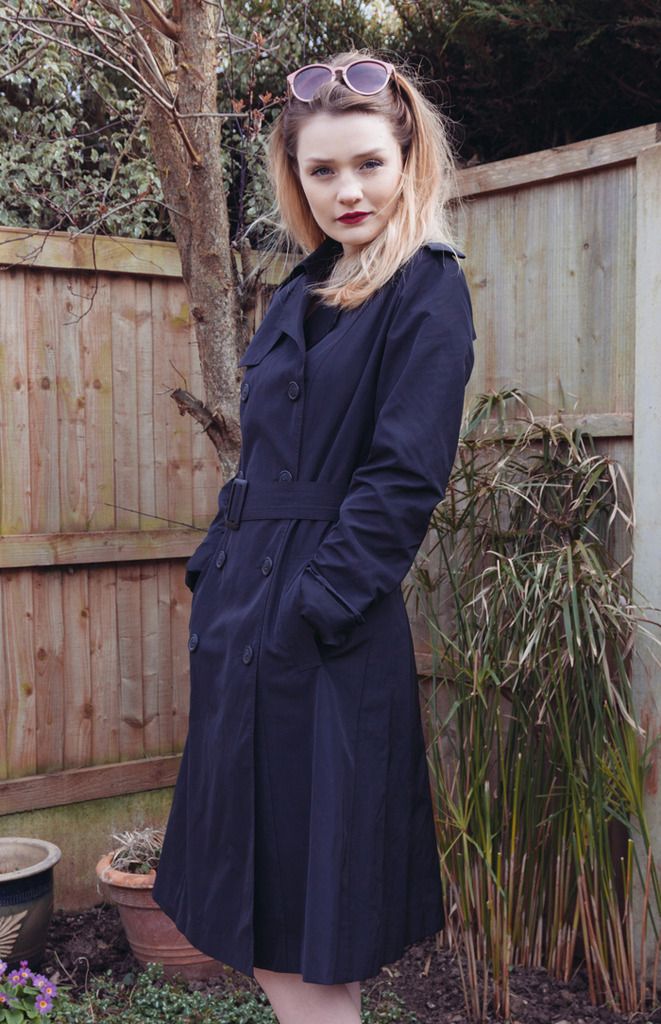 Jacket - Winser London*
I'm very aware that this outfit is a little 'I'm wearing a Trench coat, as a dress', but I actually quite like it - why ruin it with clothes?! (har har) Anyway, all jokes aside, this Winser London coat is pure perfection, a beautiful mix of waterproof materials it feels like luxury - it even comes in beige too, which is perfect for the Summer months. The waist belt helps to pull the jacket in and helps to create a flattering silhouette shape which I find just wonderful. I paired it with some serious heels, and my new Stella Mccartney Sunglasses from the Sunglasses Shop, the best place for designer sunglasses - they have some of the best. These shades are so perfect for Spring, I just love the retro feel and beautiful soft pink colouring.
In other news, I'm really glad you guys have seemed to like a few of my different posts recently. I have a few more hair posts coming soon, and am definitely going to try and "get out there" in terms of locations for blog photos now that the warmer weather is approaching! Thank you, as always, for your feedback!