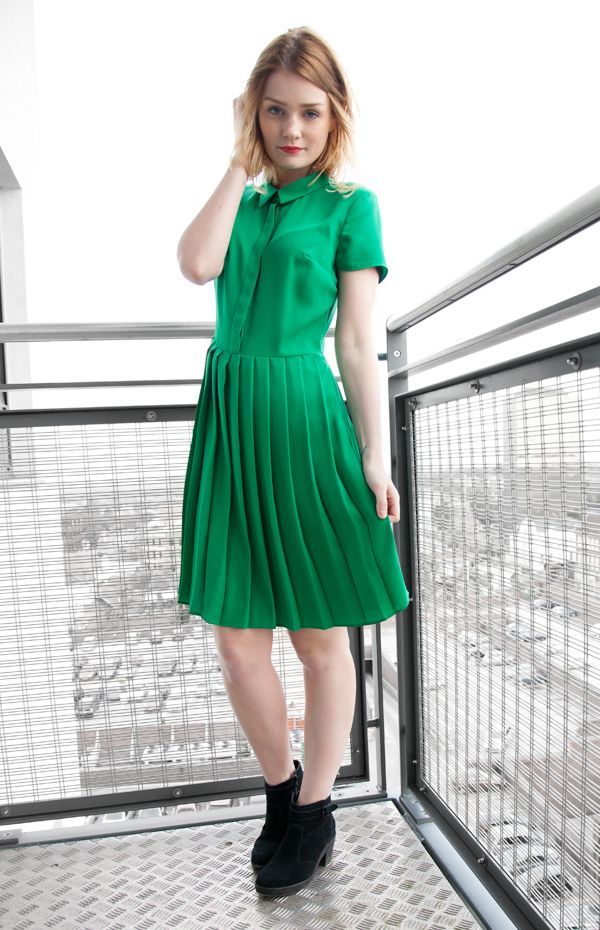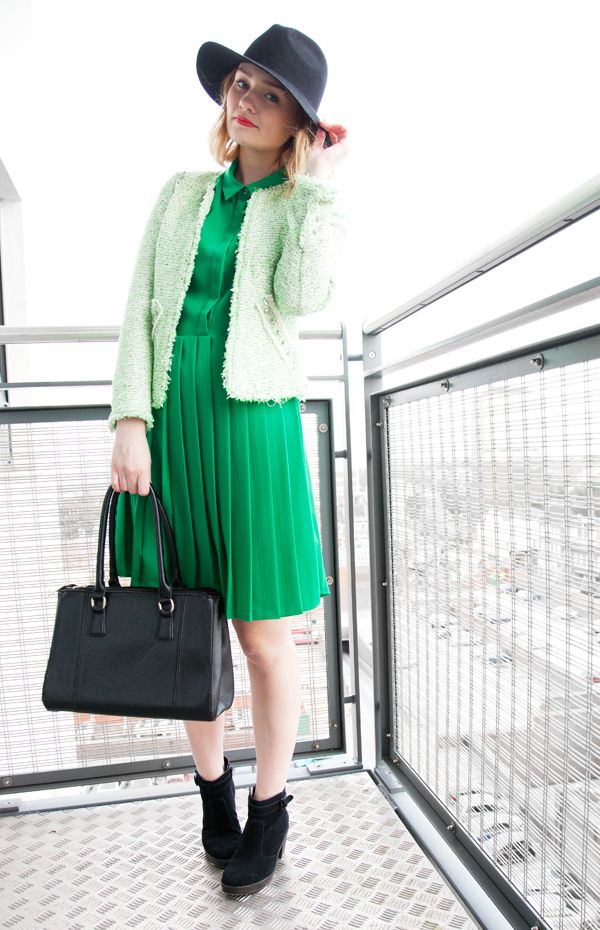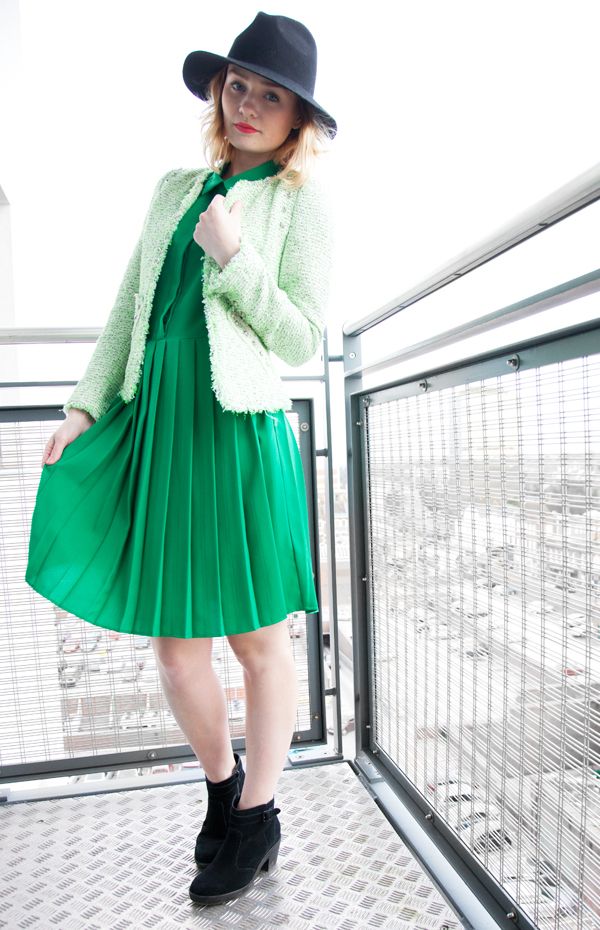 I was asked by
Very
to attempt to re-create the advertisement for the new Definitions range, which is all about colour... my favourite little thing! The key colours in this beautiful range of dresses are
red
,
pink
,
yellow
,
blue
and
green
. If you read some of my London Fashion Week posts you might remember this wonderful dress - I literally received it on the morning of LFW and by the time I left the house I had it on. I have worn it numerous times since, I just love it. Colour is something that can be a little scary for some people, especially if you're unsure what colours you feel you suit. If you are a newbie to the world of bright colours add a hint of black - it will tone down the colour instantly and gradually you can work yourself into transforming that wardrobe into a rainbow! After a failed photo shoot at Farringdon station (it was cold and I definitely look it..) I decided that I would let the dress speak for itself. My balcony is pretty grey as it is, so I think this definitely shows you how much this green dress stands out from the crowd. Also, pleats were everywhere on the runway at Fashion Week, so this is definitely one for all seasons.
The little green dress did inspire me and I decided to show you how I would wear this as a whole outfit, as well as on it's own. I brought this amazing tweed-styled jacket from Zara many moons ago and love how it works with the darker green. A black hat and boots help keep the outfit grounded and slightly more casual, a orange lip contrasts nicely with the green.. and well, I have always loved a bright lip. I also opted for no tights because the sun was out but I'm not going to lie.. it was still a little cold.
Anyway, the advertisement is one of my favourites from Very and actually features the dress I'm wearing above, as well as the beautiful Fearne Cotton - a massive style icon of mine! You can watch the advertisement below, or on your TV screens - it's up to you, but I'm sure you'll enjoy it.
What is your favourite colour scheme from the range?


---
TWITTER

•

YOUTUBE

•

INSTAGRAM

•

PINTEREST